Events & News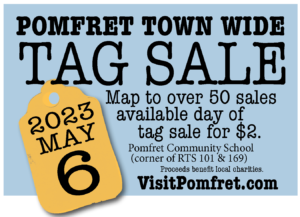 Annual Town Wide Tag Sale
Deadline to be on the map: April 28, 2023
2023 Town Wide Tag Sale Form (register your sale)
TAG MAP AD SALES 2023 (advertise your biz)
Always the First Saturday in May 
Started in 2006 as a creative and fun way to bring our community together and show it off to the world, Pomfret's Town Wide Tag Sale is sponsored & organized by the Pomfret Proprietors Association.
Pomfret residents and organizations offers tag sale bargains galore! Visitors purchase a map the morning of the sale for just $2 that shows dozens of locations all over town (often 50 to 60 locations!).
Profits from map sales and registrations go right back into our community to benefit local groups & causes, including organization, charities and occasional student scholarships.
Over the years, it has become a popular local tradition that is so successful other area towns have replicated it. Our Town Wide Tag Sale brings throngs of visitors from other towns and even neighboring states. It has gotten attention in many local and regional publications and other media outlets (even TV!).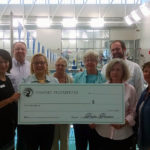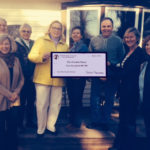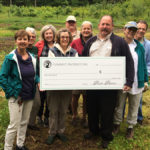 At our 2014 event, we raised over $1,000 for the First Congregational Church of Pomfret to help rebuild their church destroyed by a winter fire. In 2015, we donated $500 to support our all-volunteer staffed Pomfret Times newspaper! Since its inception in 2006, we have raised and donated thousands of dollars to local causes and organizations.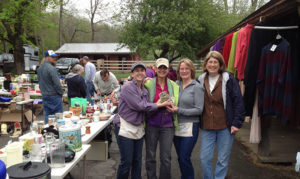 MORE TAG SALE INFO

PRESS RELEASE (2023 update coming soon)
Other Events
New! Town-Wide Scarecrow Adventure and Great Pumpkin Contest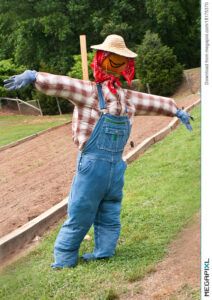 The Pomfret Town-Wide, Drive-by Scarecrow Adventure is coming to a neighborhood near you!  Registered scarecrows will be located on a downloadable map and entered for voting.  Be sure to cast your vote for your family-favorite – or complete the registration form to enter your own scarecrow creation.  Registrations must be submitted by October 5th, scarecrows will be on display from Oct. 10th through Halloween and voting will take place from Oct. 10th – 23th.
For help creating your scarecrow, watch this YouTube Video.
Watch the Town Website for maps as they become available.  Click here for a Registration Form and additional information.
Entered Great Pumpkins will be weighed-off on Sunday, October 11th from 10 am – 2 pm.  Pumpkins will be on display at the Pomfret Town Hall. For information on registering your Great Pumpkin see the Registration Form above.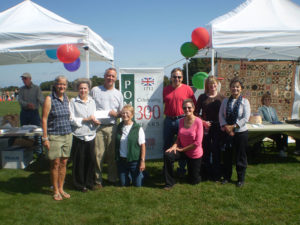 Positively Pomfret Day
Please join the community each September at the Recreation Park on Route 97 in this annual autumn celebration of our wonderful town! Sponsored & organized by the Town of Pomfret. Supported by the Pomfret Proprietors Association.
Pomfret Proprietors' Meetings
We meet on a monthly basis from March through November at the Vanilla Bean Cafe. For more information contact Louisa at [email protected]
Connecticut Audubon Society at Pomfret
Classes, lectures, bird walks, kids camps and special programs are ongoing year-round.
For more information, call 860.928.4948 or contact [email protected].
See schedule at www.ctaudubon.org
Pomfret School
This private boarding schools hosts many interesting educational, arts, cultural and community events open to the public year-round. www.pomfretschool.org/Page/Calendar
Windham-Tolland 4-H Camp
Ragged Hill Woods Program offers environmental education, including field trips, leadership and team building programs and professional environmental science development for educators.  Open for bookings from Sept 1 to May 31.  Teen week-ends, camper game days, an annual 5 K race, huge annual auction and tag sale, and  Walktober events are also offered off season.  The lodge and camp facilities on the 270 acre property with woodlands and scenic lakes are available for rent during non camping season. 
Contact them at 860-974-3379 or find out more at www.4hcampct.org.
Pomfret Public Library
Hosts numerous interesting programs for all ages! You need not be a resident to participate. pomfretlibrary.org
The following websites host calendars of regional events. Also visit our Facebook page for current happenings in town!
Pomfret in the Media
"Picture Perfect Pomfret" is featured in the September/October 2009 issue of Worcester Living.
Pomfret and some of it businesses and attractions are featured in Yankee Magazine's March/April 2009 issue!